4800 Yonge Condos
Published on March 10, 2023
---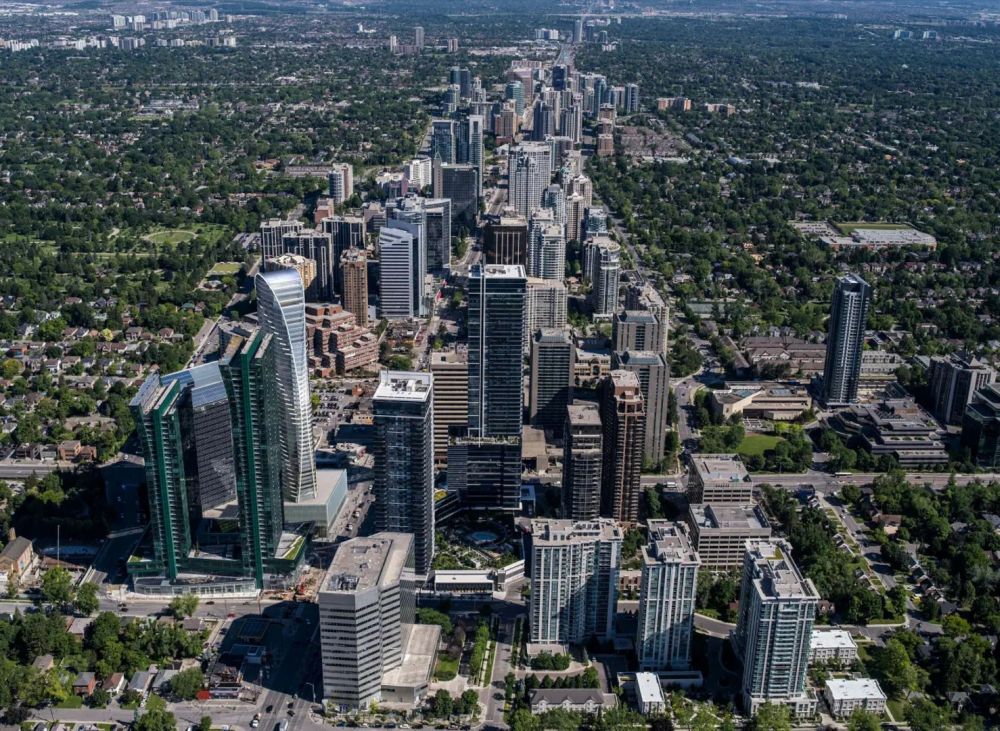 Location: 4800 Yonge Street
Neighbourhood: Lansing
Storeys: 49
Number of Suites: 498
Layouts: 1BR to 3BR
Suite Sizes: 457 to 1,302 sq. ft.
Walk Score: 79/100
Transit Score: 90/100
Developer: Menkes & Quadreal
Prices: Register for updates
Introducing 4800 Yonge condos by Menkes and Quadreal – a new high-rise condo development on the corner of Yonge and Sheppard in North York.
4800 Yonge condos – Development Details
4800 Yonge condos is a 49-storey, mixed-use development. The first seven floors of the tower will be dedicated to retail and office space, with both located on floor one and just office space on floors 2 to 7. Floors 8 to 49 will be residential space only, with 498 suites and a range of amenities for residents.
The suites at 4800 Yonge condos range in size from 457 to 1,302 sq. ft. of indoor floor space. In total, there will be 192 one-bedroom suites, 180 one-bedroom plus den suites, 102 two-bedroom suites, and 24 three-bedroom suites. Amenities will be located on the 8th floor, including 8,809 sq. ft. of indoor amenities and 11,055 sq. ft. of outdoor amenities on a huge rooftop terrace. Below ground, there will be five levels of parking at 4800 Yonge condos that will offer 106 residential parking spaces and 213 commercial parking spaces.
If you would like to learn more about the development, get early VIP access and have access to any available buyer incentives, register with us today and benefit from our position as a VIP broker.
Neighbourhood Details
4800 Yonge condos is in the heart of one of the most vibrant areas of Toronto. Located on the southwest corner of Yonge Street and Sheppard Avenue, residents will have easy access to all the amenities of downtown North York. That includes the recently-renovated Yonge-Sheppard shopping centre, Mel Lastman Square, Douglas Snow Aquatic Centre, Meridian Arts Centre, Empress Walk mall, and many local business, shops, restaurants, cafes and bars.
Perhaps one of the best features of 4800 Yonge condos is that residents will be just steps from Yonge-Sheppard TTC station. That station is on two subway lines: line 1 going to downtown Toronto and line 4 which heads east along Sheppard Avenue to CF Fairview Mall. The station also has lots of bus services, including express routes wets towards the western side of line 1 of the subway. With all those transit options, even more amenities are in easy reach as well as downtown Toronto and much of the rest of the city. It's no wonder the locations boasts an impressive 90/100 transit score.