Promenade Park Towers
Published on August 30, 2019
---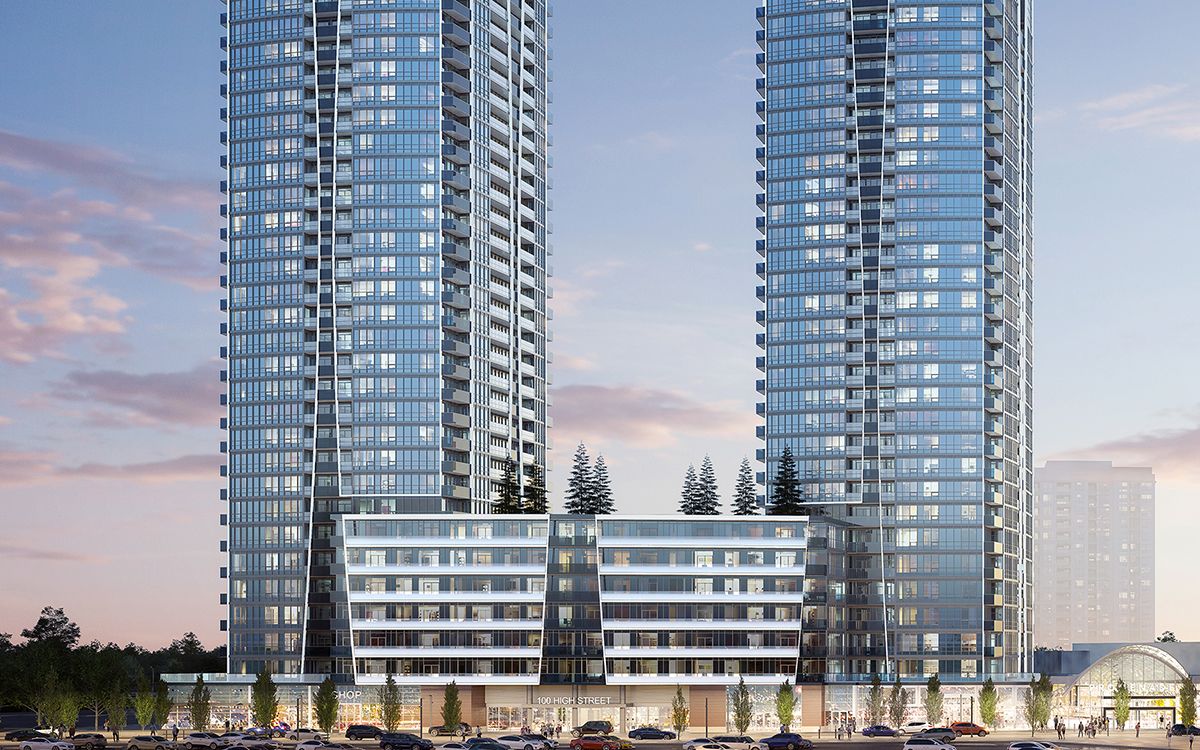 Location: 1 Promenade Circle
Municipality: Thornhill, Vaughan
Storeys: 35 & 30
Units: 731
Floorplans: Coming soon – register for details
Parking: Underground
Walk Score: 77/100
Transit Score: 53/100
Bike Score: 50/100
Developer: Liberty Development
Prices: Coming soon – register for details
Promenade Park Towers by Liberty Development and promoted exclusively by our sister company, International Home Marketing Group Inc., Brokerage. Introducing an exciting new condo development in Thornhill that is part of the ambitious redevelopment of Promenade Mall.
Promenade Park Towers – Development Details
Promenade Park Towers is part of phase one of the redevelopment of Promenade Mall, which is set to transform the mall into a dynamic, mixed-use community with retail, hotels, offices and several residential towers. This initial phase is focused on the south-east side of the mall and Promenade Park Towers will sit on the site of the former Sears store at the south end of the mall.
According to planning applications, Promenade Park towers will comprise two towers that will rise 35 and 30 storeys and contain 319 and 264 units. The towers will be connected by a 6-storey podium level with an additional 148 units, at-grade retail space, and direct access to Promenade Mall.
In addition to the residential towers, phase one of the mall redevelopment will include a 26-storey mixed-use building, with 10 levels of office space and a 14-storey hotel. There will also be three levels of underground parking that will serve the two residential towers and the mixed-use building.
There are currently no floorplans available for Promenade Park Towers so we do not know the layouts or unit sizes in the buildings. However, we expect them to be available soon and the best way to ensure you get this information and other project updates is by registering with us and connecting with one of our agents.
Neighbourhood Details
Promenade Park Towers is located in Thornhill, a short distance from the point where Vaughan borders Toronto. Although it has a very impressive walk score of 77/100 that perhaps doesn't do justice to the volume of amenities nearby. First and foremost, Promenade Park Towers will have direct indoor access to Promenade Mall, with its 150+ businesses and almost 900,000 square feet of retail space. Just north of the mall, on both sides of Centre Street, there are shopping plazas with a wide variety of stores, restaurants, businesses and services. With all of these amenities a short walk away, it means most of what you need on a day-to-day basis will be at your doorstep.
Around the mail there is a mix of low-rise neighbourhoods and high-rise condo towers. It's a vibrant and bustling neighbourhood with a growing population and there are also some good schools in the area. In fact, promenade Park Towers is within the school boundary of Westmount Collegiate Institute, which currently ranks 62nd out of 738 secondary schools in Ontario.
Transit
For transit users, the Promenade terminal is the main hub. As it is close to the border of Toronto and York region, the terminal has services from both TTC and York Regional Transit buses. Those bus services can connect passengers to high-speed options such as the TTC subway and GO train networks, making it relatively simple to get around the Greater Toronto Area.
Similarly, there is easy access to major highways, in particular the 407 ETR which is just 2.5km away. Highways 400 and 401 are also a relatively short drive away and that will help residents to get quickly to other areas of the GTA.