Theatre District Residence
Published on February 2, 2018
---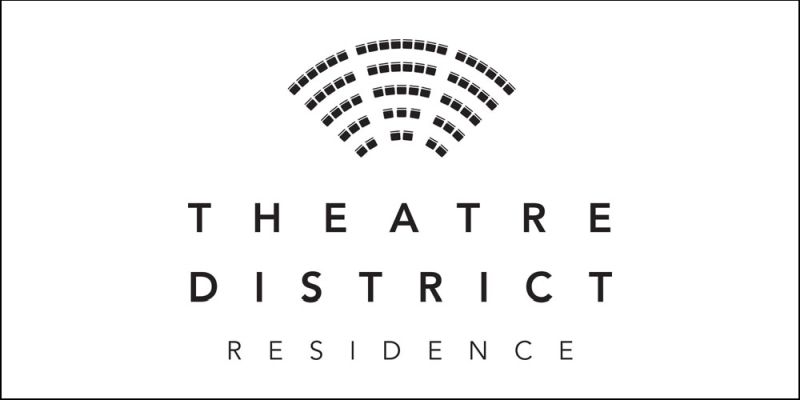 Sold Out
Location: 8 Widmer St
Neighbourhood: Entertainment District
Layouts: Studio to 3-bedroom
Parking: Available to purchase with select suites
Locker: Available to purchase with select suites
Expected Occupancy: February 2021
Walk Score: 100/100
Transit Score: 100/100
Developer: Plaza
Architects: Quadrangle Architects
Prices: From the high $300,000s
Introducing one of the most exciting new developments in downtown Toronto: Theatre District Residence – a 48-storey condo tower in the heart of the Entertainment District.
Development Details
Theatre District Residence is a 48-storey condominium tower with 461 suites. Suite layouts include studio, one-bedroom plus den, two-bedroom and three-bedroom, and range in size from 380 square feet to 878 square feet. Limited parking will be available to purchase for buyers of select layouts. Likewise, storage lockers are available to purchase but there is limited availability and they are restricted to buyers of certain suite layouts.
The building will be well-appointed and offer a variety of amenities, including 24/7 concierge services, a bar and lounge area, a party room, a fully-equipped fitness centre, a yoga studio, a steam room, and an outdoor swimming pool.
Neighbourhood Details
Theatre District Residence is located in downtown Toronto's Entertainment District where, as the name implies, you will find yourself close to some of the best theatres in the city. Of course, that's not all the area is known for. In and around the area are many well-established restaurants, cafes, bars, clubs, and some of the city's finest shopping. It's a part of the city that is full of life and it attracts people from around the world as a result – which in turn gives this development great income-generating potential from both long and short-term rentals.  It's not called the Entertainment District for nothing!
In terms of employment opportunities, there's no better place in Canada. Theatre District Residence is just a stone's throw from Bay St – the beating heart of Canada's financial services sector. With hundreds of major companies and many smaller organisations located in the downtown core, plus a thriving service sector, there are more local job opportunities than anywhere else in Canada.
For people with children, the area is also well-served by schools. The public elementary school for the area is Ogden Junior PS, while the intermediate school is the well-ranked Ryerson CS (ranked 912/3064 in Ontario). Once kids reach high school age, the local public school is Harbord Collegiate Institute – a well-regarded secondary school that is currently ranked 151/740 in Ontario and has a long list of famous alumni including former Toronto mayor Phil Givens and architect Frank Gehry.
Transport
When it comes to getting around, you have an almost unlimited choice. The location has a perfect 100/100 walk score and transit score – making it a "walker's paradise" and a "rider's paradise". There are so many services, stores and businesses within walking distance that you can cover most of your daily errands on foot. In fact, residents of this amazing project will have almost all of Toronto at their doorstep.
If you prefer to take public transport then there are almost limitless options. The streetcar services on King Street and Spadina Avenue are just steps away, while there's also the option to walk a few minutes to reach the service on Queen Street. To go a bit further afield, St. Andrew subway station is just a seven-minute walk to the east, and offers access to the entire subway network. For regular train services, as well as bus and subway services, Union Station is just 14 minutes away.
Finally, if you are in a car and want to get out of the city, you also have options because it's just a short drive from Theatre District Residence to the Gardiner Expressway.