Bayview Valley
Published on March 28, 2018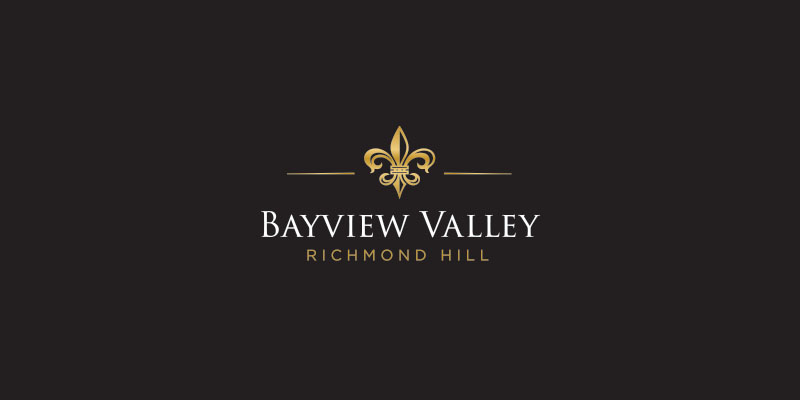 Bayview Valley - Quick Facts
Location: Bayview Ave & Elgin Mills Rd
Municipality: Richmond Hill
Prices: Coming soon
Layouts: Coming soon
Units: 93
Developer: Kalexia Developments
---
Introducing Bayview Valley – a new collection of "French traditional townhomes" in a high demand area of Richmond Hill.
Development Details
Bayview Valley is a collection of 93 townhomes in a style the developer refers to as "French traditional". The new community will be located on the north side of Elgin Mills Rd East, a little to the east of Bayview Avenue. It's a quiet area with parks and conservation areas giving it an almost country-like feel. Because of this, a number of lots are expected to back onto the conservation grounds – a premium feature. It's not often that new ravine-view homes are built in the GTA and so this is likely to create a lot of interest in this project.
Neighbourhood Details
Bayview Valley is situated just north of the family-friendly Richmond Hill neighbourhood known as Rouge Woods and close to a variety of amenities. A few minutes to the east is Richmond Green Park – the largest park in Richmond Hill, which plays host to many of the town's major events and also has facilities for various sports – including a hockey arena. For shopping and daily errands, there are options in almost every direction, with several large shopping plazas nearby and the shops of downtown Richmond Hill just a few minutes' drive away.
With lots of new development going on in the area north of Elgin Mills Rd between Bayview Avenue and Leslie Street, a new elementary school will be built in the near future to service the new residents. In the meantime, Bayview Valley is in the holding area for Silver Pines Elementary School (ranked 503/3064 in Ontario). Meanwhile, the local high school is the high-regarded Richmond Green Secondary School, which is currently ranked in the top 100 out of all secondary schools in Ontario.  A little farther north along Bayiew Ave, close to 19th Ave., is the prestigious co-Ed Holy Trinity School, an institution with a longstanding history of excellence and results.
Transport
As Bayview Valley is close to the intersection of Bayview and Elgin Mills, there are excellent public transit options provided by Viva bus services operating nearby. For anyone travelling to downtown Toronto, Richmond Hill GO train station is just a six-minute drive away and has regular services running to Union Station every weekday morning, with the journey taking approximately 45 minutes.
Bayview Valley Location
Register Now for Bayview Valley
As a VIP Broker, Living Realty can provide inside access to all the latest details about Bayview Valley as they are released and can help you to secure your new home in this great location. To register your interest in the project and connect with one of our agents, fill out your details in the form below: