Frenchman's Bay
Published on July 27, 2017
---
Sold Out
Location: 747 Liverpool Rd, Pickering
Developer: Madison Homes
Models: 3BR & 4BR townhomes; 4BR detached homes on 30' lots
Layouts: Towns: 1910 sq. ft. to 2215 sq. ft.; Detached: 2700 sq. ft.
Number of Homes: 67
Garages: Towns: Single; Detached: Double
Prices: From the $800,000s
Introducing Frenchman's Bay – a collection of townhomes and single detached homes in an idyllic location close to Lake Ontario.
Developed by renowned builder, Madison Homes, Frenchman's Bay is located in Pickering and just a short distance from the shores of Lake Ontario – and the inlet that was the inspiration for the community's name. It's a superb location that will make you feel like you're on a permanent vacation but still provides easy access to the GTA thanks to the short distance to the 401 and the nearby GO Train station.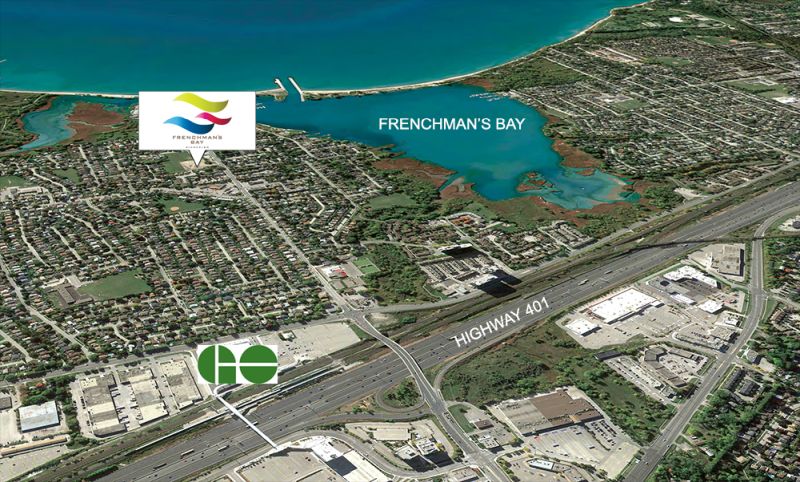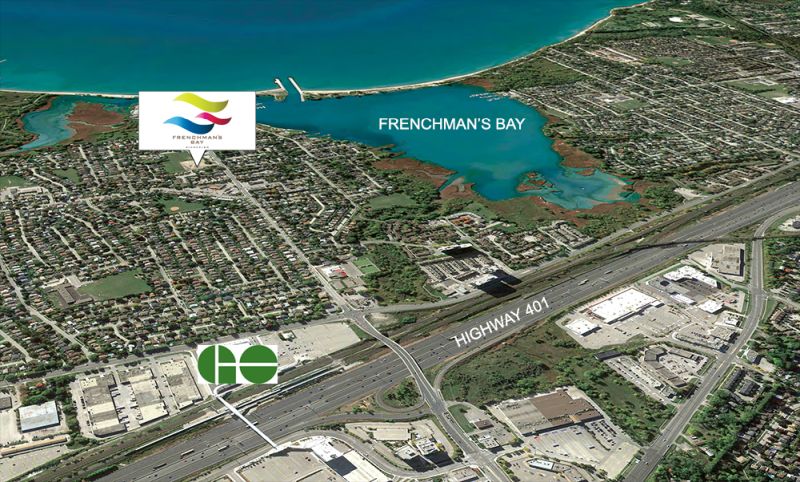 This project comes hot on the heels of Madison's recent massively successful launch of Nobu Residences Toronto in the Entertainment District.
With the track record of Madison Homes, you can be sure of the quality of design, development, and construction. It's also no surprise that the style of the homes really stands out. The new community features contemporary towns and detached homes, with the open concept floor plans and large windows combining to offer a feeling of unlimited space inside each home.
The detached family homes in the community all have four bedrooms and three upstairs bathrooms plus a downstairs powder room. Combined with the large living/dining and family rooms, it gives a total of 2,720 sq ft of living space. In addition, the homes offer attached double garages and landscaped gardens to complement the indoor space.
The townhomes range from 1,910 sq ft to 2,215 sq ft, with three and four-bedroom layouts available. Each townhome boasts a single garage and three floors of above ground living space, meaning you'll have plenty of room for all your family and guests.
Once you step away from the beautiful homes, you'll find a range of interests to keep you entertained. There's plenty to enjoy on the waterfront, a large number of parks, paths and trails, a great selection of schools nearby, and plenty of shopping and other entertaining diversions.